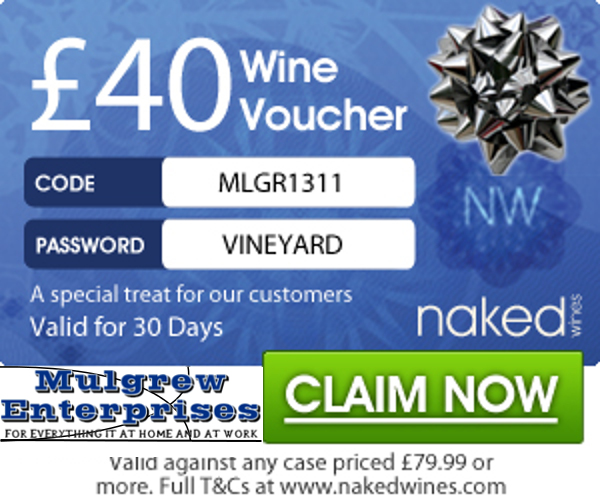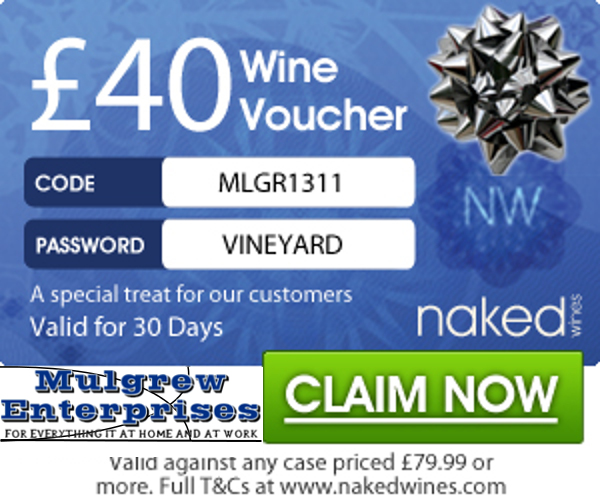 Mulgrew Enterprises has now partnered with Naked Wines to bring you an amazing offer on some great wine just in time for Christmas. Lets face it we are a tech company, we don't sell wine but we are fans of it and we know most of you will be getting some for Christmas. All you need to do is click on the voucher image opposite or go directly to Naked and type in the code. Its not single use either so you can pass it on to all your friends.
I've drank a lot of wine from Naked, its fantastic. I discovered them when one of my suppliers sent me a voucher. I spent it with friends ordering a case for a wine tasting party, just to see how good it was. I've since bought several cases of 12 bottles or more from them. My last case was 15 bottles.
My favourite was a red wine, "The Mechanic", but I liked every wine I've had from Naked. I usually buy variety boxes to try out different things and I suggest you do the same. My better half did not like red wine but she loved most of the ones we got from Naked. If you really don't want the wine yourself you could always buy a case, or two, for Xmas prezzies.
I've also found in my time with naked that they are always sending me offers, discounts and vouchers on their already great value wine so by the time you need your second case, chances are you will have another voucher.
I urge you to try as many wines as you can but please drink responsibly. The best way to do this is to share with friends.